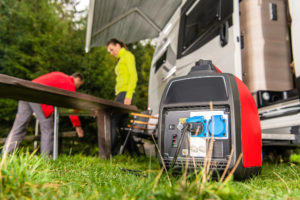 Having a reliable source of power while staying in an RV as a temporary housing solution will definitely be important for your clients. Electricity is essential for life and works to progress normally. If the site where you need a temporary housing RV rental does not have a power source established by the local electricity provider, what should you do to get electricity to the RV?
Use a Generator
Using a generator is one of the most popular ways to power an RV at sites where electricity has not been established. This is especially useful for work and disaster sites. A 1000 or 3500-watt generator should be enough to power almost any RV, depending on the power needs such as air conditioning. (more…)
Continue Reading
Are Generators or Additional Power Cords Needed for Power in an RV?