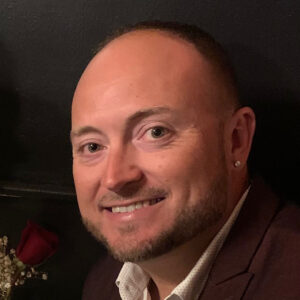 When Brad founded the RV Housing Group, his mission was simple – to offer a truly nationwide temporary housing solution with RVs, with a sincere focus on serving their clients for the duration of their stay. Brad was very aware of how the industry viewed temporary RV housing, but he believed he would be able to create a company that would thrive in this space because of the level of customer service the RV Housing Group offered.
Brad has an extensive Sales background, as well as being an excellent relationship builder. His relational skills are often seen in his ability to command a room, as he is extremely passionate about not only sharing what he does with others, but also being extremely interested in hearing their stories, as well. He is a proven leader with the ability to connect with all walks of life, and loves making people feel like they matter. His pursuit of excellence and great first impressions have propelled the RV Housing Group to be the fastest growing company in the temporary RV housing sector. Prior to the RV Housing Group, Brad successfully grew his last company before selling it to an investment firm.
When Brad is not working on moving the company forward, you might find him golfing, boating, camping, working on his farm, or spending time with his wife, Kristen, and their 5 children – Kyson (14), Taylor (11), Adam (10), Jazelle (9), and Ellie (5). He also loves to travel to new places and learn about new cultures. Brad and his family are active in their church and love to give back to the community by serving in various projects. Brad is also an accomplished musician and vocalist, playing multiple instruments and has played with bands across the US, as well as making it several rounds on American Idol and The Voice.
Vice President and Co-Owner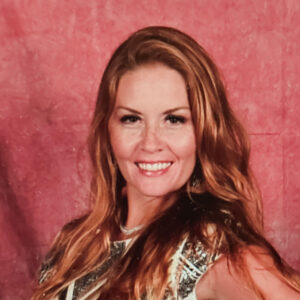 Kristen is the VP and Co-Owner of RV Housing Group.   She is involved in many aspects of the business, from accounting to business development and customer relations.  Kristen has been a business owner for over a decade and has a knack for building great relationships. Kristen has a servant's heart and puts other people first in everything she does. She is married to our President and CEO, Brad Iturriaga, and together they have 5 wonderful children. Kristen has a heart for Christ and is a voice for neurodiverse kids and inclusive education. She is a BOD member at Smart Moves Academy in Tampa, FL. 
In her free time, she enjoys swimming, boating, kayaking, snow skiing, a good glass of wine, live music, reading books and riding horses!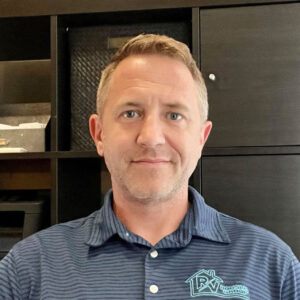 With a primary focus on operations, Steve lends his 20+ years of experience to help keep things moving smoothly and efficiently, ensuring on-time deliveries, excellent communication, and timely resolution to problems, both big and small. Steve's personal mantra of 'We do what we say, and we say what we do' resonates throughout the entire RV Housing Group team. If not working, there's a pretty good chance you'll find Steve (and his kids) on some sort of bike. Be it a motocross, mountain, or BMX bike, as long as there's dirt involved, he's in!
Director of Sales and Training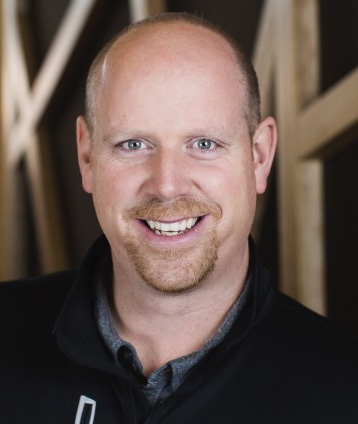 Brad comes to RV Housing Group with 11 years of sales, training, management, and operations experience with Sports Authority, Noodles and Company, and Taco Bell. He was in executive leadership, operating over 400 retail stores and restaurants in over 30 states, and was responsible for supporting and engaging internal and external talent for both field support and clients. His passion for helping people in the service industry brought him to RV Housing Group with a mission to continue the top rated customer service and temporary housing experience our company has become known for across the country. Prior to his time in corporate America, Brad was a left handed pitcher for 7 years with the Kansas City Royals and Chicago Cubs Born and raised in Lamar, Colorado, he currently resides in Tampa Florida with his wife, RV Housing Group Marketing Director Samantha Stiles, and their 3 children, He loves being a part of the team and is excited for the opportunity to be with the organization.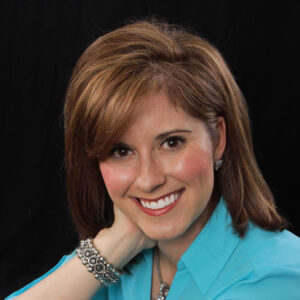 Samantha comes to RV Housing Group with 10 years of marketing and social media experience. She also spent the last decade as an entrepreneur in the health and wellness industry. In addition to her marketing background, she is a certified health coach with specialities in functional medicine and autoimmune management. After seeing the vision for RV Housing Group and the company's desire to help people in the midst of hardship, she joined our team to aide in connecting with communities across the country for placements. A Colorado native, she currently resides in Tampa, Florida with her husband and RV Housing Group Director of Sales and Training Brad and their 3 children. In her spare time she leads a health and wellness ministry in Fishhawk, Florida.