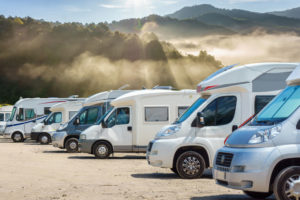 When you have clients that have been displaced by a natural disaster, you want to find them safe, comfortable, and affordable accommodations as soon as possible. Luckily, RVs are a great way to allow your client to stay on their own property while their home is being repaired or rebuilt!
RVs are safer
After the trauma of surviving a natural disaster, people want to feel as close to home as possible. An RV rental like those from RV Housing Group is the ideal way to keep your clients where they want to be while also ensuring their safety. Our RVs are fully inspected prior to rental, which limits your liability as the insurance provider and also gives your clients much-needed peace of mind.
Animals are no problem
Policyholders that own pets, especially livestock, present a unique set of challenges after a natural disaster. Many hotels and other types of traditional lodging will not allow pets to stay, limiting the choices you have for accommodating your client. Livestock owners will still need to visit their property at least twice daily, meaning any lodging found for them will need to be extremely close. An RV as a temporary housing solution solves all these problems by offering a pet-friendly option right in the client's own yard.
RVs are more affordable
Nightly rates for even a basic room can exceed $100, and many hotels do not offer discounts for long-term stays. This can leave your company shelling out thousands of dollars each month for just one family to lodge. However, in a natural disaster situation, it is unlikely that only one of your policyholders will be affected. Chances are, many of your clients will need accommodations, and putting them all in hotel rooms just isn't financially prudent.
At RV Housing Group, we have experience supplying RVs for those displaced by natural disasters. Our rental RVs offer an affordable, yet not cut-rate, option for your clients while their home is made whole again. We offer a full range of RV sizes, so no matter how large your client's family is, we have the right RV for them. If you're interested in learning more about how RV rental can save your company money, time, and frustration, call 1-800-656-8706 or request a quote online.