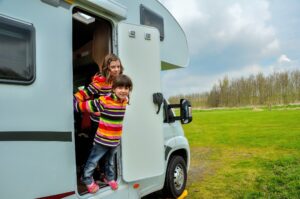 Natural or man-made disasters are always devastating, but they're even worse when you have a family with young children. Children can be especially sensitive to sudden change, and having their safety and security ripped away so abruptly can cause serious emotional damage and lifelong problems. Minimizing the change after a disaster is ideal, and housing is a great place to start. Having a stable and secure roof over your head is important for anyone, but for families with young children, it gives a sense of relief and gratitude like no other.
Stability is Especially Important for Children
Young children need to have stability in their lives. This means having a safe place to live, good food to eat, and people who love them. When something happens and disrupts these things, it can be very hard for a child to cope. That's why it is so important for insurance agencies, charitable organizations, rescue organizations, and government agencies to have a plan for what to do with families with young children if a disaster strikes.
RV Housing Group Offers RVs for All Disasters
No matter where you're located in the United States, RV Housing Group offers a full range of RVs for disaster housing, emergency personnel staging, and more. Our RVs come in all sizes, from extra small and compact to large and in charge. We can accommodate large families without even having to relocate them from their own property!
After disaster strikes, contact RV Housing Group with the number and size of each family that needs accommodation. Once we know what is needed, we'll deliver the RVs to the setup site and connect them to any existing electric and plumbing hookups. When permanent housing is found, simply contact RV Housing Group again to schedule pickup. It's that easy!
Contact RV Housing Group
We provide safe, reliable, and affordable RVs for all kinds of temporary housing situations, from disasters to work site housing to home renovations and more. Give us a call at (800) 656-8706, or contact us online to find out more today.